Save Money With These 20 Vegan Recipes Under $3
If done intelligently, you can cook a healthy vegan meal for less money than you would normally blow on a soy latte. To make your meal even more affordable, use cheap ingredients like lentils and beans, buy ingredients in bulk, look for sales and coupons, buy store-brand items, and bike or walk to the store to save on gas money. Happy cooking! Note: The following recipes are $3 or less per serving. Costs per serving were calculated using Sense to Save.
1. Vegan Meatball Subs (approximately $3 per serving)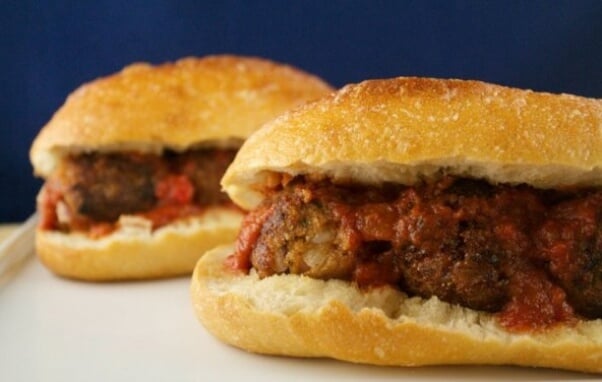 Who doesn't love a "meatball" sub? Whoever invented this dish is pure genius.
2. Avocado Cream Pasta (approximately $2.80 per serving)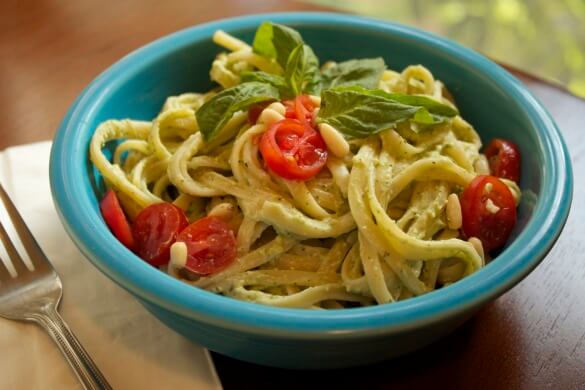 Pasta is the classic cheap-yet-filling food, and nowadays, it's not just made from flour. You can choose from pasta made from wheat, quinoa, soy, and even zucchini.
3. Back-to-School 'Chicken' Salad (approximately $1.88 per serving)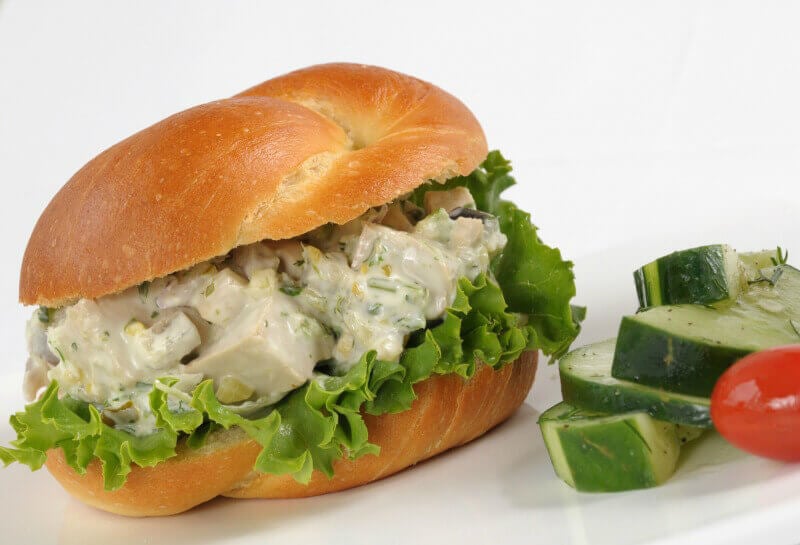 This seven-ingredient recipe will probably take less than seven minutes to make!
4. Macaroni-and-'Cheese' Casserole (approximately $2.75 per serving)
The key ingredient in this mouthwatering dish is the nutritional yeast. Try Bragg brand.
5. Vegan Breakfast Sandwich, Courtesy of I Love Vegan (approximately $2.56 per serving)
In this exquisite post, I Love Vegan breaks down this recipe, giving us various options for each ingredient along the way.
6. Sweet Potato Chickpea Buddha Bowl, Courtesy of Minimalist Baker (approximately $3 per serving)
This bowl is full of powerful foods such as kale, sweet potatoes, and chickpeas.
7. Mexican Noodle Soup (approximately $0.68 per serving)
Peppers, cilantro, and a touch of cumin, along with a few other ingredients, make for a complex, flavorful dish.
8. Easy Vegan Naan Pizza (approximately $3 per serving)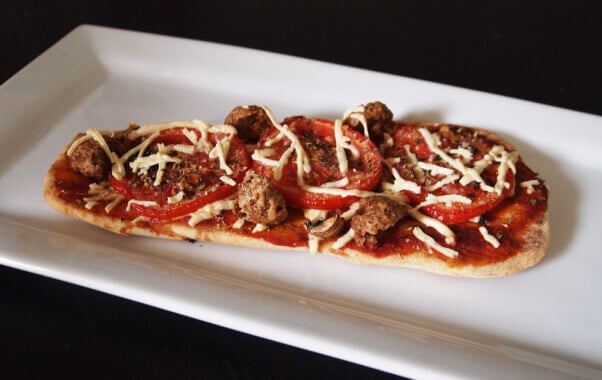 Naan is a delicious bread used in Indian cuisine, and it happens to make a wonderful pizza crust, too.
9. Vegan Mushroom Rosemary Stroganoff, Courtesy of One Ingredient Chef (approximately $3 per serving)
This famous Russian dish deserves a little more attention from us vegans. The mushroom version is heavenly, and thanks to the One Ingredient Chef, we can make a simple, affordable version.
10. Southwest Lime Corn Salad, Courtesy of The Vegan 8 (approximately $3 per serving)
You won't have to tighten your purse strings when your taste buds take a trip to Texas with this hearty salad.
11. Strawberry-Almond-Kale Salad with Citrus Vinaigrette (approximately $2.15 per serving)
The mix of sweet strawberries and bitter kale is truly a taste to relish.
12. Smoky Black Bean Beet Burger, Courtesy of Minimalist Baker (approximately $1.50 per serving)
This burger is so delicious that you won't believe it's also the healthiest thing ever.
13. Tofu Scramble (approximately $1.67 per serving)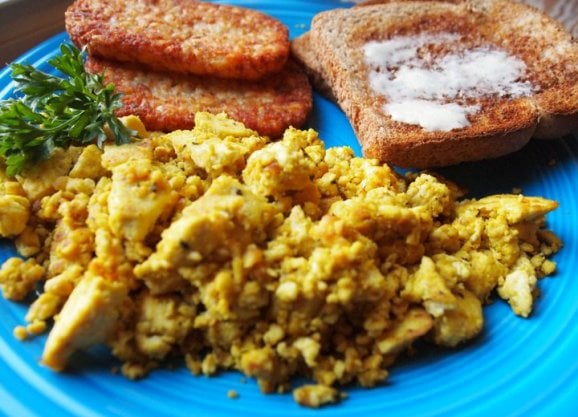 You've got to love a tofu scramble—you get so much bang for your buck and a walloping punch of protein, too.
14. Stuffed Crust Tomato Basil Pizza with Vegan Mozzarella (approximately $2.66 per serving)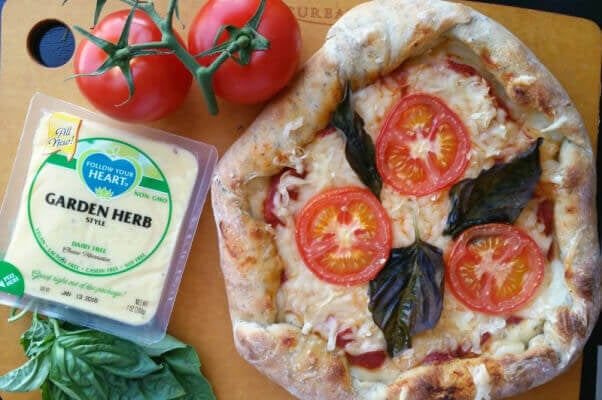 This pizza is even more divine with homemade crust, although the Trader Joe's variety does just fine.
15. Spaghetti with White Bean Alfredo Sauce (approximately $1.73 per serving)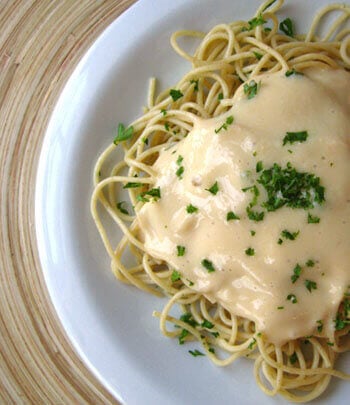 Keep in mind that this Alfredo sauce is vegan and made of white beans, so it's creamy and delicious but not high in calories like the Alfredo sauce of yesteryear.
16. Lentil-Quinoa Salad (approximately $0.83 per serving)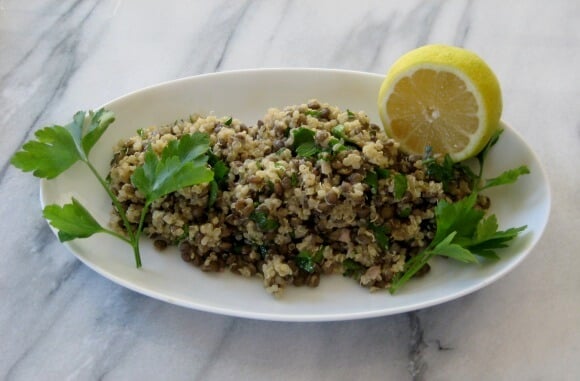 Lentils are a staple for any vegan. They're versatile, nutritious, and extremely affordable. Oh, and they're scrumptious. Yum.
17. Smashed Chickpea and Avocado Salad Sandwich (approximately $1.43 per serving)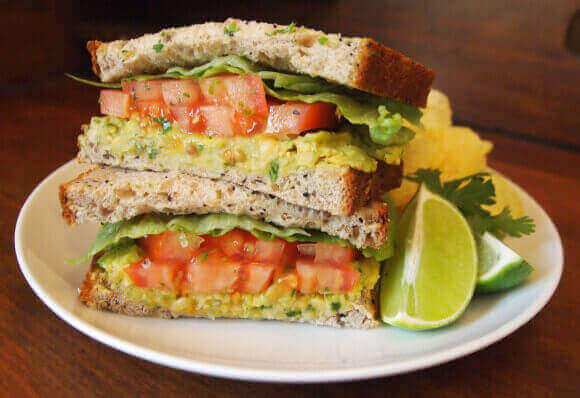 Chickpeas, avocado, lime, and cilantro—what's not to like?
18. Hearty Vegan Chili (approximately $0.89 per serving)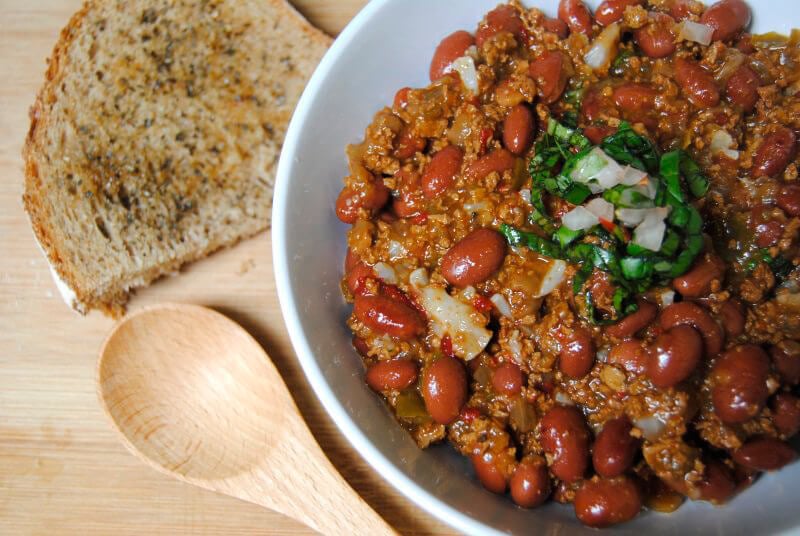 I love making a pot of chili and not worrying about cooking for the rest of the week, and you can't go wrong with this recipe.
19. Easy Vegan Pad Thai (approximately $3 per serving)
I thought pad Thai was difficult to cook until this recipe proved otherwise!
20. 'Bacon' Wedge Salad with Vegan Bleu Cheese Dressing (approximately $3 per serving)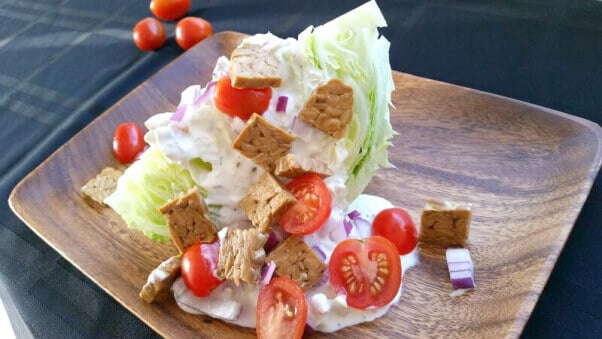 There's something simple yet hearty about this salad that we just love.