29 Things Real Vegans Actually Eat
A lot of people seem to think veganism = leaves all day every day. Which makes a lot of people think eating vegan food is a lot harder than it is. But the fact is, veganism is good for the planet, good for animals, and ACTUALLY CAN BE VERY TASTY! So we asked the BuzzFeed  to tell us their most delicious vegan recipes. Here are the results. (Spoiler alert: VEGAN MAC 'N' CHEESE EXISTS.)
1.

Vegan Nutella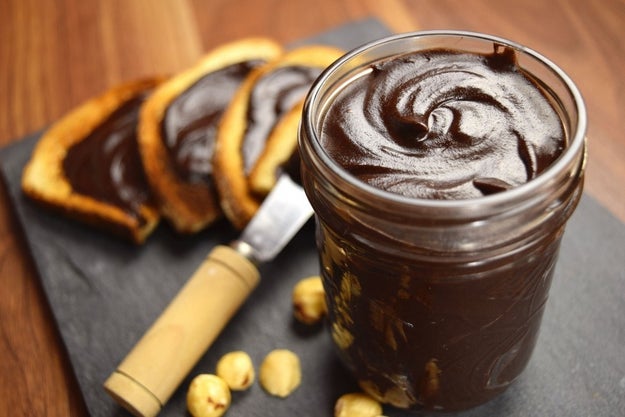 Recipe here.
2.

Blueberry Nice Cream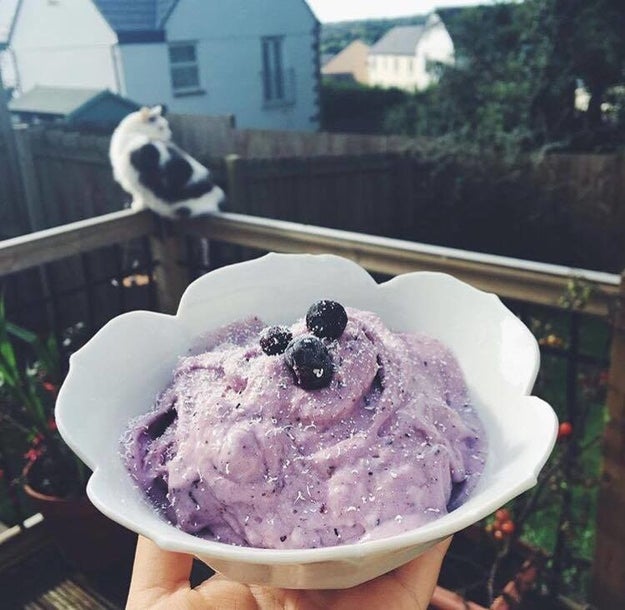 Momoko Hill
"Just frozen bananas whizzed up with frozen blueberries, a little bit of coconut milk and a drop of maple syrup if you like a bit of extra sweetness! Cacao butter sprinkles and a couple of blueberries on top
– it's my go-to breakfast for sunny mornings.
"
– Momoko Hill, Facebook
3.

Vegan Chicken Nuggets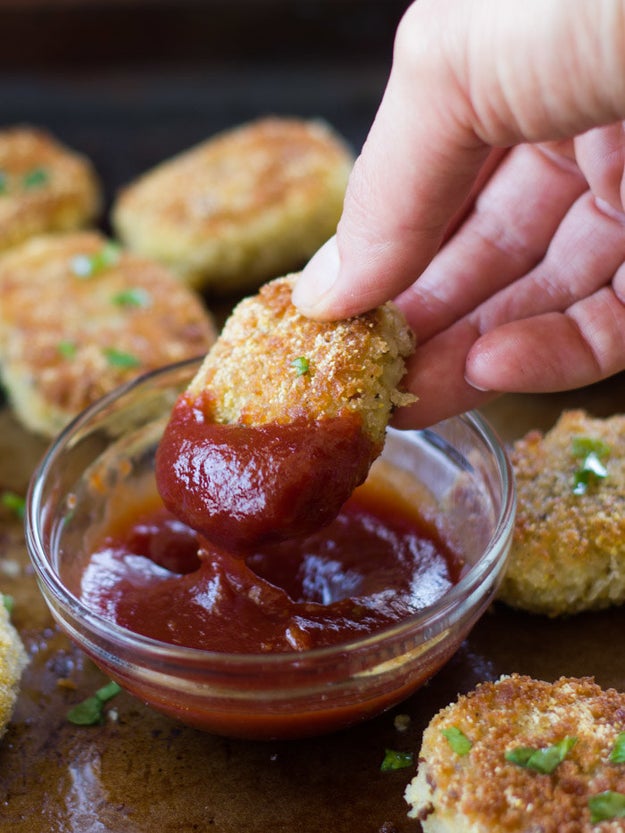 "These are arti-chicken nuggets. After being a junk food/convenience vegan I was determined to eat something super healthy because I was getting fat from all the baking and sitting down on the computer writing about all the baking.
But I also fancied something stodgy that would stick to my stomach and make me sleepy and full. Enter arti-chicken nuggets. (Recipe adapted from Connoisseurus Veg)"
– Jess Hudson, Facebook
4.

Pumpkin, Sweet Potato, and Coconut Curry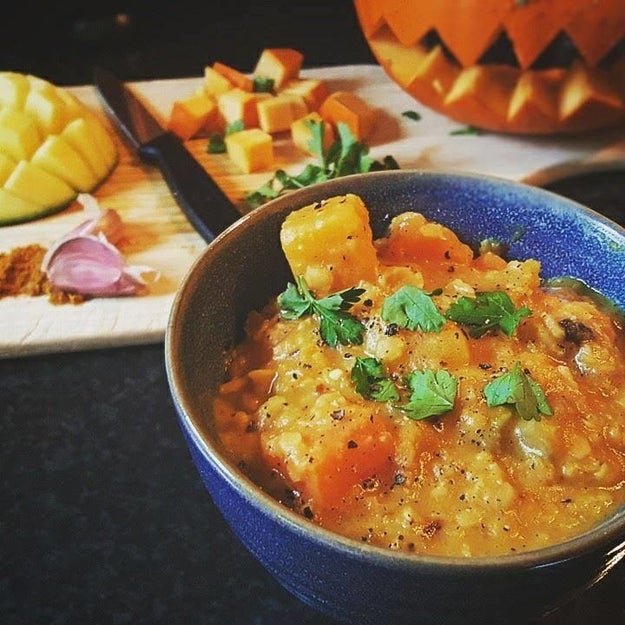 Jenny-Anne Woodberry
"I absolutely love this recipe because it's so warming and nourishing! The balance of sweet potato, silky coconut and fragrant Indian spices give you that cosy feeling! Perfect for a chilly winter's night!" Recipe here.
– Jenny-Anne Woodberry, Facebook
5.

Enchilada Casserole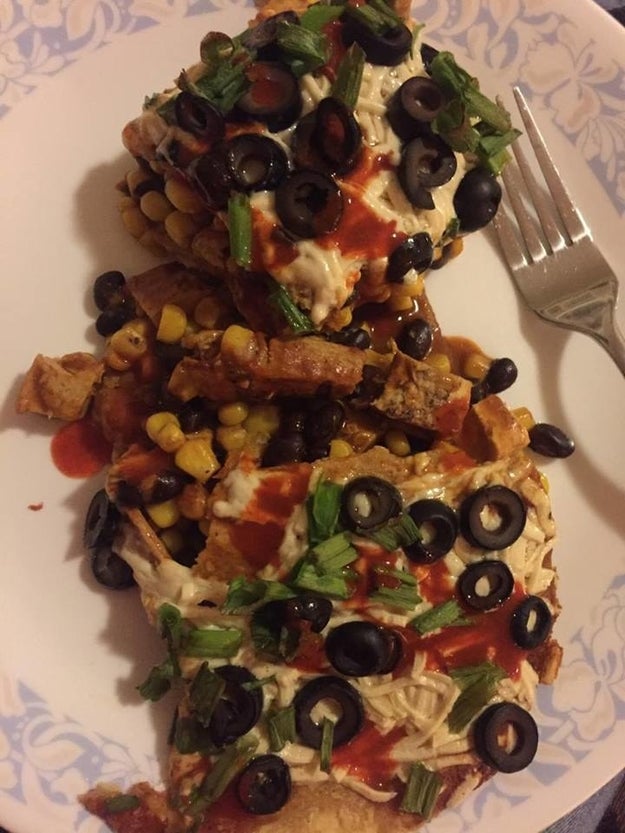 Shelby Weisker
"In the bottom of a glass baking pan, layer mini corn tortillas, Trader Joe's* enchilada sauce, chopped Beyond Meat Southwest Style Strips (chickn)*, and corn and beans mixed together with salt and pepper (diced onion if you want). Add another layer of sauce, tortillas, and repeat. Top with mozzarella Daiya, sliced black olives, and green onion. Bake at 350°F for about 30-35 minutes.
Best thing ever!"
– Shelby Weisker, Facebook
*Or any enchilada sauce/vegan meat substitutes will do
6.

Chocolate Protein Pancakes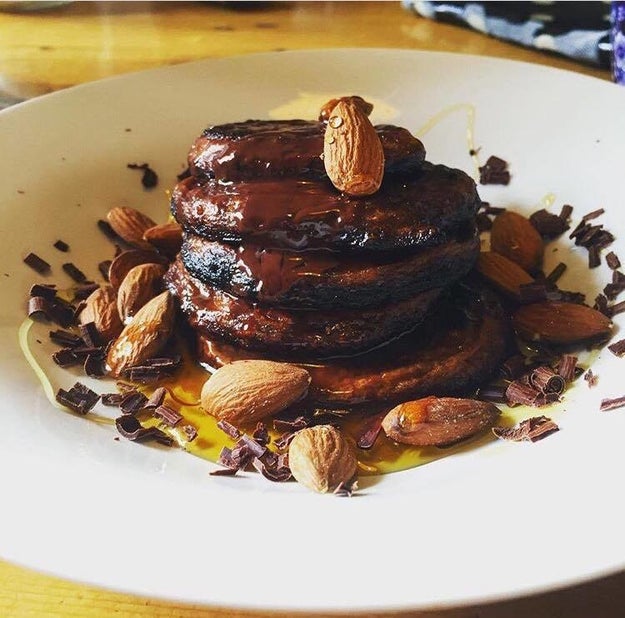 Polly Shave
"Mix a banana, one cup of soya milk (or any plant milk), two tablespoons of ground almonds, a half cup of oats and a tablespoon of cacao together, and leave the mixture to stand for 10 minutes. Grease a frying pan and dollop on, then allow each side to cook for about five minutes, or until brown.
"Serve with almonds, maple syrup, and dark chocolate shavings.
"They look complicated but they are so easy! You just mix everything together and then cook. Really simple and tastes amazing!"
– Polly Shave, Facebook
7.

BBQ Jackfruit-Stuffed Sweet Potato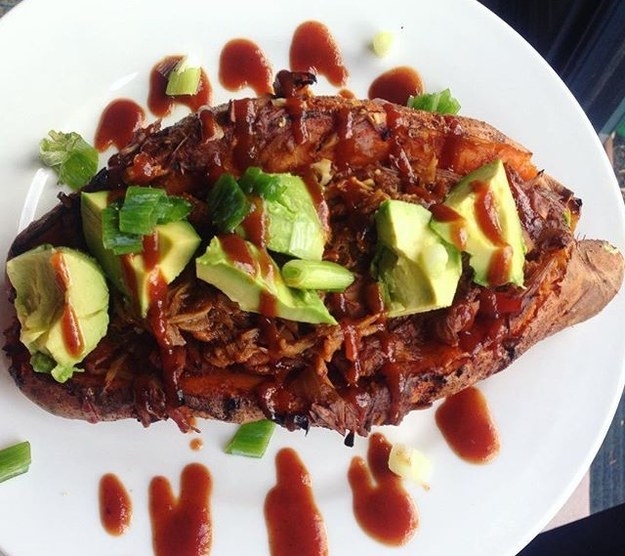 carolinem405445a05
"You'll need:
"One large sweet potato per person
One tin of young green jackfruit in brine
One ripe avocado
Handful of spring onions (to garnish)
2 tsp of liquid smoke
2/3 tbsp of BBQ sauce
Tsp of cumin
Tsp of chilli flakes
Tsp of maple syrup/agave
Tsp of garlic powder (fresh garlic would work too)
Tsp of onion salt
Cup of veg stock
Olive oil
Pinch of salt and pepper (to taste)
"Roast your sweet potatoes in an oven with some olive oil, salt, and pepper. While they're roasting, drain your jackfruit, and mash up with a fork. Fry in a pan with the oil and spices. Add your veg stock, liquid smoke, maple syrup, and BBQ sauce. Add as much BBQ sauce as you want, depending on how saucy you like it, then simmer for about 15-20 minutes. When your potatoes are golden on the outside, top with jackfruit, avocado and spring onions. Drizzle on some more BBQ sauce, and that's it!"
8.

Pistachio, Maple, and Tahini Cookies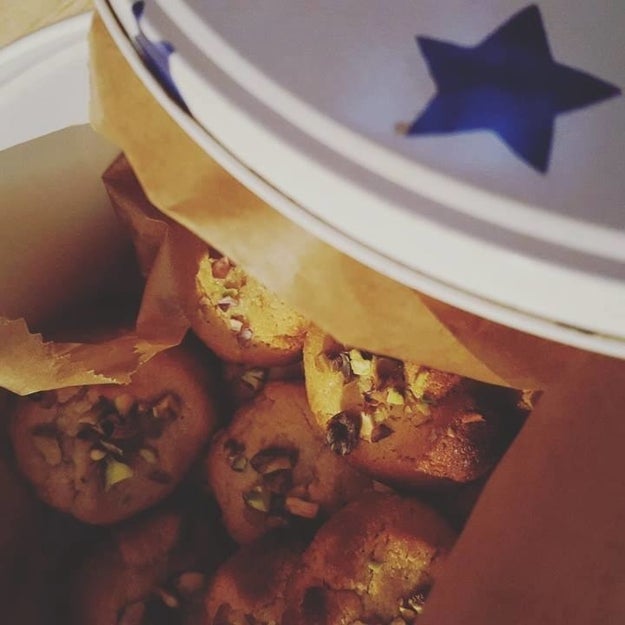 Georgina Hunt
"These pistachio, maple, and tahini cookies are the perfect snack for an energy boost, and so simple to make with few ingredients! The recipe I use is by The Yoga Kitchen."
– Georgina Hunt, Facebook
9.

Vegan Cupcakes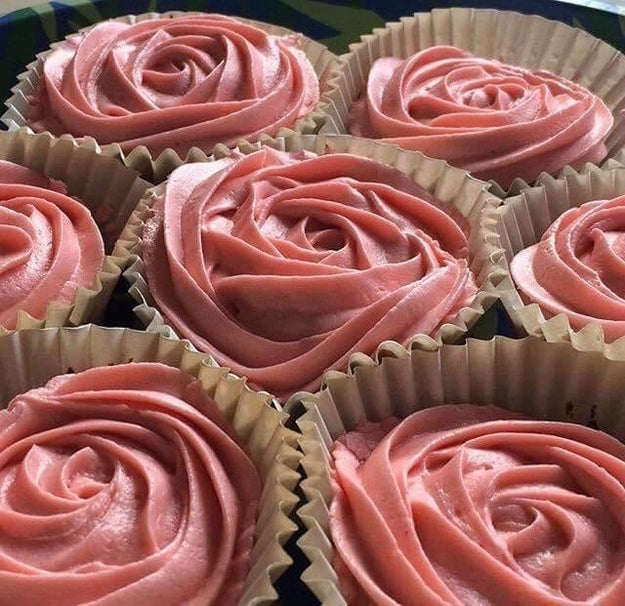 "These are cupcakes to convert the unbelievers! Follow a normal cupcake recipe, but just sub in your choice of egg replacer, and vegan margarine for the butter."
– Cara Thompson, Facebook
10.

Tater Tots With Garlic Hummus