9 Vegan Sushi Recipes So Good You Can Finally Give Up Seafood
One of my favorite things about vegan sushi is that it offers delicious proof that sushi does not mean just raw fish. The style lends itself to tasty creativity that rarely begs the question "Where's the fish?" Instead, vegetables both fresh and marinated, fruits, and tofu offer an almost endless variety of sushi that can be created.
1. Vegan Dynamite Rolls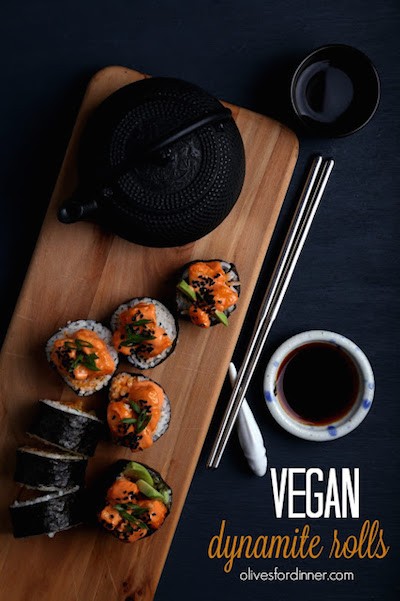 The name says it all. Get the
recipe
.
2. Avocado & Mango Brown Rice Sushi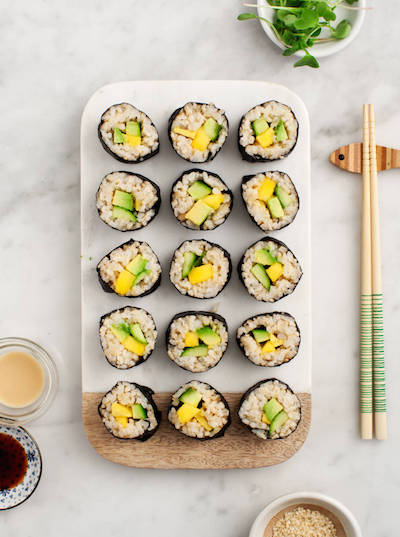 3. Spicy Shiitake Mushroom Roll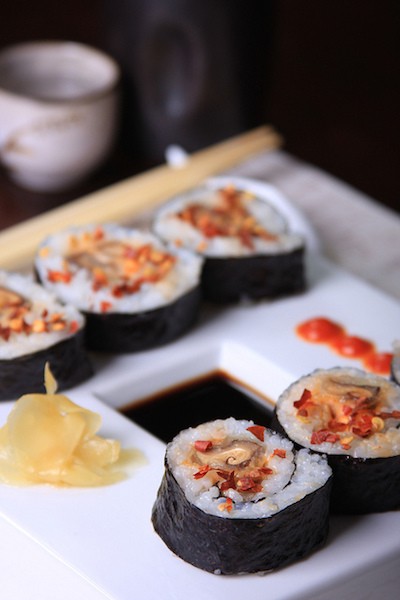 With Sriracha Vegenaise! Recipe here.
Dried shiitake mushrooms are lovely, and work incredibly well in sushi—their chewy and dense texture actually works better than fresh shiitake, and they hold up well to deep-frying. Adding some rich and spicy sriracha-Vegenaise sauce makes everything melt together here fabulously, producing a heavenly bite of sushi that's also very easy to make.
4. Vegan Spicy "Tuna" Roll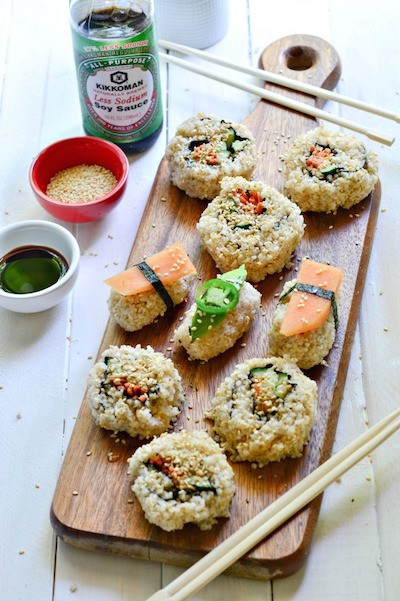 5. Spicy Carrot Lox and Avocado Sushi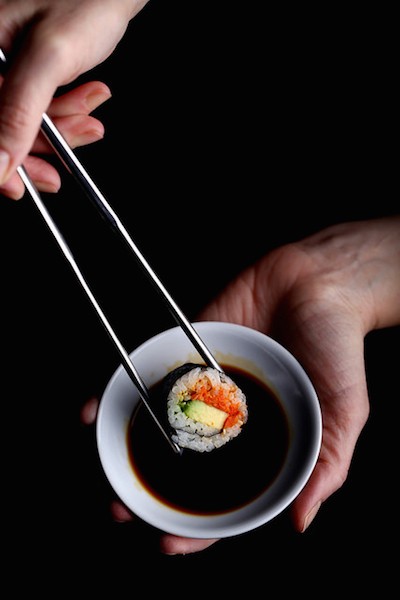 Carrot lox is not just for bagels … it's also great in sushi! These velvety, smokey and vibrantly orange carrot strips work well sandwiched between sushi rice and fresh avocado to create a colorful roll that's kicked up a notch with a few squirts of sriracha.
6. Brown Rice Veggie Roll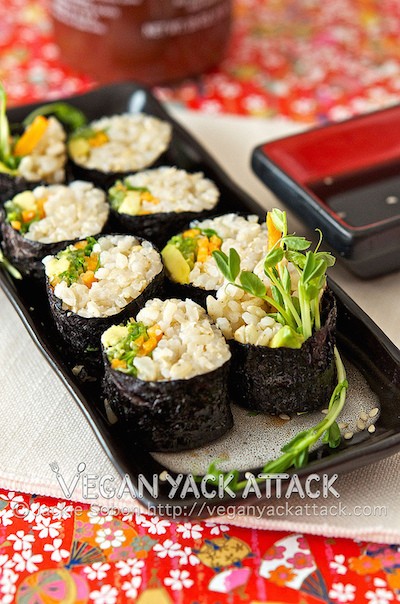 7. Spicy Vegan Scallop Roll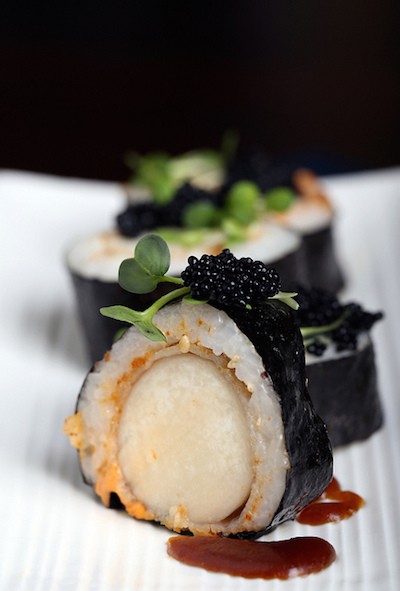 8. Teriyaki Veggie Crunch Rolls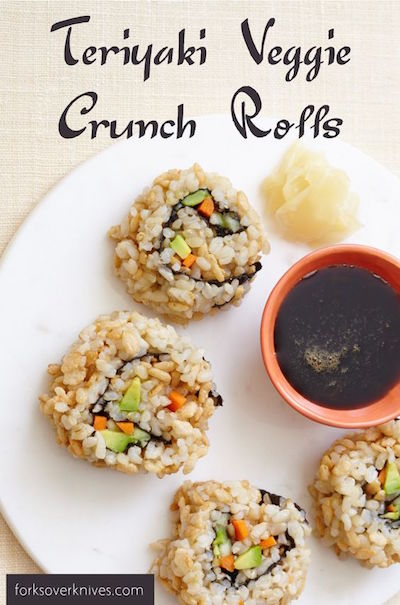 This mouthwatering 
recipe
is ready in no time.
9. Crispy & Spicy Enoki Mushroom Roll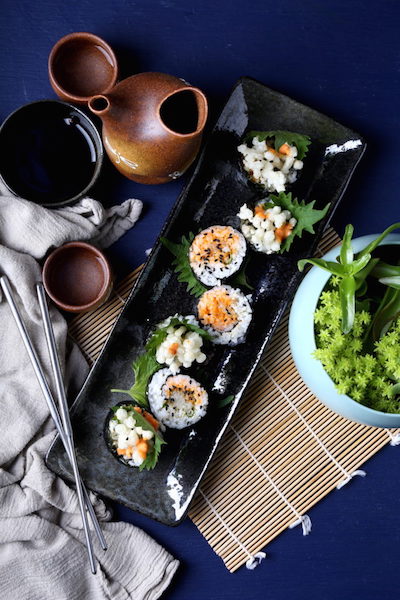 Enoki mushrooms are really delicate and beautiful mushrooms, with a wine-like scent that develop a succulent texture and buttery flavor when steamed or sauteed. If you are lucky enough to have access to them where you live, they are almost always super cheap too. The 7-ounce bundles I buy are typically about 50 cents!
---